Asphalt Roofing in the Twin Cities Area
Your roof is your home's first line of defense from the damaging effects of everything from high winds to mold resulting from excessive moisture intrusion. While Quarve Contracting specializes in metal roofing, we also offer asphalt roofing as we realize that many homeowners prefer the traditional asphalt roofs. Asphalt roofing is an economical choice, and we carry lines that are durable as well as beautiful. We offer products from a variety of roofing manufacturers, but we feature asphalt shingles from CertainTeed and GAF/Elk. Why? In our opinion, these companies offer the best asphalt roofing and the best warranties available as well as have presented the fewest problems in installation and wear. There is a broad range of colors and styles available from CertainTeed, but appearance isn't at the expense of substance. When you choose shingles from GAF/Elk and CertainTeed, you can be confident that you're getting a high-quality product backed by a strong warranty.

As one of the premier remodeling contractors serving the Twin Cities area for roofing needs since 1983, Quarve Contracting can offer you:
Licensed and Insured in the state of Minnesota
No-Obligation Roof Consultations
Locally Owned & Operated
Insurance Claims Experts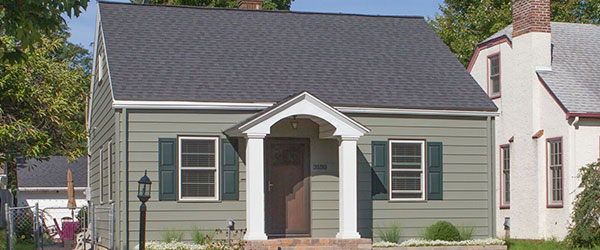 Asphalt Roofing Experts since 19830
An additional benefit of choosing a metal roof is that they are lighter overall than asphalt roofing, and in most cases can be installed right on top of your existing roof without adding excessive weight. What this means is you'll save in the long run by avoiding the costs of a roof tear-off and disposal. And because of their superior resistance to fire and weather damage, you may qualify for a discount on your homeowner's insurance as well.

While metal roofs may have a higher up-front cost than traditional asphalt roofing, you'll save money, in the long run, thanks to decreased energy bills, insurance savings, reduced maintenance costs, and the likelihood that you'll never have to worry about roof replacement again. You can rest easy knowing that the investment you've made in your home is covered by a roof that will stay put. And since metal roofs incorporate recycled materials, you have the added benefit of knowing that the environmental impact of your roof project is less than if you were to use traditional asphalt roofing. And since metal roofs can sometimes be installed over existing roofing, that means less load for the landfills as well.
Installing Metal Roofs for Minnesota Homeowners Since 1983
You'll find that customer service is more than just a slogan at Quarve Contracting. From our initial discussion with you to the final clean-up, when you choose Quarve Contracting for your roof replacement you can rest assured that your home is in good hands. We'll perform a thorough inspection of your roof and roofing ventilation system before we even make a recommendation. We'll discuss not just styles and colors but the variety of warranty options and wear life available. You choose – 30-year, 40-year, 50-year, or lifetime, whichever is appropriate for your home and your future plans. If you choose CertainTeed asphalt shingles, as a Select Shingle Roofer we can offer you 3-, 4-, and 5-Star warranty coverage, the best CertainTeed has available. Before we lean a ladder up against your roof, tarps will be in place to protect the sides of your home and the landscaping and we will employ the use of our Equipter to limit discarded debris. And when we clean up, you can rest assured it will be clean. We know that your home is important to you, and what matters to you is important to us as well.