Fiber Cement Siding Installation in the Twin Cities Area
Fiber Cement Siding is extremely durable and is made to endure extreme temperature swings. Over time fiber cement siding will resist all types of damage, making it an ideal choice for homeowners looking for a long-lasting solution.
Licensed and Insured in the state of Minnesota
No-Obligation Inspections
Locally Owned & Operated
Insurance Claims Experts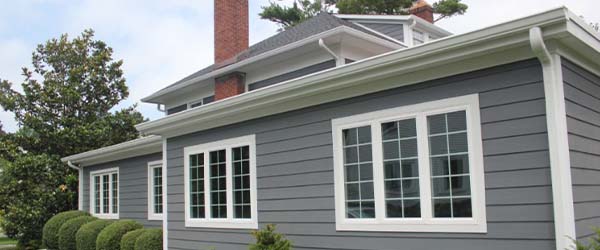 James Hardie Siding Installation
Hardie Siding products include a wide variety of options for creating virtually any home style. This versatile offering also makes it easy to match an existing style or siding type. So whether you're just adding on or completely re-siding, James Hardie siding products have an option for your home.

James Hardie fiber cement siding stands up to our demanding climate. Hardie will endure temperature swings in cold weather and can be installed to withstand hurricane-force winds. It will not crack or rot, even in extremely cold climates. Resistant to damage from termites and other wood-eating insects, James Hardie Siding products are also recognized for installations requiring non-combustible construction.
Masonite Siding
Masonite siding is a siding option for homeowners that like the look of wood. Masonite is a mixture of wood fibers combined with wax and other resins constructed to form strong hardboard. These elements are manufactured together through a process of heat and pressure to create a material that is strong as well as stylish.

Due to Masonite's strength, this siding material eliminates the problems that homeowners find with wood. For this reason, it is a popular option for homeowners.
LP Smartside
LP Smartside offers more than 100 different products in four distinctive families of LP® SmartSide® Trim & Siding. Each piece of engineered LP SmartSide Siding is fortified throughout the material with the proprietary SmartGuard® process with zinc borate to resist fungal decay and termites.

LP Smartside products begin with harvested premium hardwoods. These hardwoods are then engineered with non-toxic SmartGuard. Keep in mind that LP SmartSide factories are driven by energy provided by waste wood unfit for their products, making LP environmentally friendly.

LP offers many customized looks, which can be found in the LP SmartSide Architectural Collection, which includes cedar shakes, colonial beaded lap, and stucco panel.