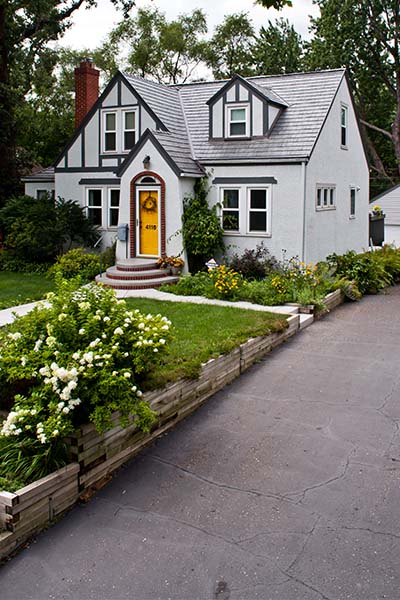 Soffit, Fascia, Trim & Seamless Gutters in the Twin Cities Area
The wonders of nature are truly amazing…but they can also be hard on your home. Eaves, overhangs, porch ceilings, and fascia – often the least noticed areas of your home's exterior – can blister, peel or rot. Suddenly you're faced with a costly maintenance problem that affects your home's value and appearance.

Your home is one of your biggest investments. Protect and beautify it with a maintenance-free, color-coordinated soffit, fascia, and rain-carrying system.

The benefits of our soffit, fascia, and rain-carrying systems will reward you by:
Eliminating time-consuming and costly painting of those hard-to-reach places.
Controlling water runoff, preserving landscaping, and preventing basement flooding.
Providing proper ventilation.
Reducing expensive annual maintenance costs.
Controlling moisture and rotting problems inherent in eaves and overhangs.
Adding beauty and longevity.
Increasing the value of your property.
Improperly-installed gutters and downspouts can cause leakage and overflow, leading to the deterioration of foundation walls and expensive repairs or replacement of rotting wood.

All products used during the installation of your soffit, fascia, and rain-carrying system are made of corrosion-resistant materials. Our painted coatings are specifically formulated to withstand years of exposure to weathering, the abrasive characteristics of harsh northern winters, and the damaging effects of the hot summer sun.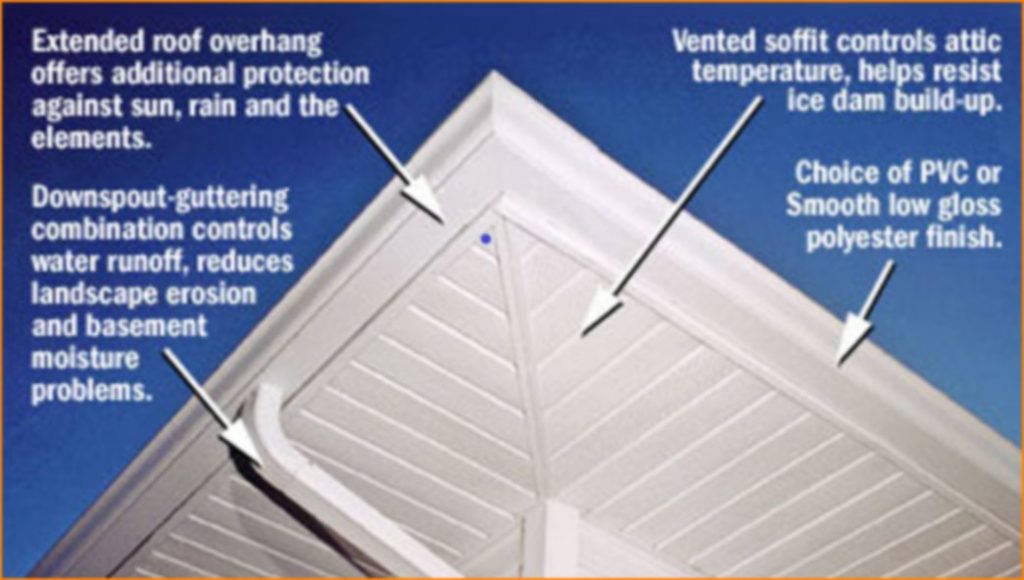 Our decorator colors are a distinctive way to customize your home's look. Virtually any trim color combination is available to create the coordinated exterior style you've been looking for. Complement or contrast your siding, brick, or stucco for an attractive and maintenance-free look.

Spend your precious free time enjoying your home, not maintaining it. The experts from Quarve Contracting will guide you through the product and color selection process and provide a professional installation enhancing your home's appearance while protecting it from the external forces of time and nature.
Revolutionary Superspout
Maximize your draining potential with our revolutionary new downspout that reduces clogging and improves water flow by 33% over conventional downspouts.

The Superspout's exclusive 3-inch square downspout and elbow design have been engineered to be 50% stronger than other downspouts allowing your home's rain-carrying system to run at peak performance without the bulky look of commercial downspouts. Maintain a streamlined look for great curb appeal with the Superspout.

Our soffit, fascia, and rain-carrying system exceed the most stringent industry testing standards. Our products are backed by a Transferable Limited Warranty. Rest assured that your new soffit, fascia, and rain-carrying system will retain its beautiful, maintenance-free appearance for years to come. Hidden gutter hangers replace the unsightly spike and ferrule method. These hidden hangers are designed to provide greater support and a cleaner seamless look. Securing the gutters with 1-1/2″ screws greatly diminishes the chance of saggy, leaky gutters.

Many homeowners do not realize the importance of installing new gutter systems. By collecting and carrying water safely away from the home, properly installed gutters protect the home in many ways.
Foundation Problems:

Problem gutters can dump gallons of water directly onto the ground next to the foundation of a house. This water can cause or complicate existing foundation settlement problems.

Landscape Washout:

Few things are more frustrating than watching the beautiful landscaping that you spent hundreds or thousands of dollars installing get washed away because of poor rain drainage.

Undermined Driveways, Patios, and Walkways:

Excess water draining or accumulating near the house can erode the soil underneath driveways, patios, and walkways. As this underlying soil is washed away, so is the support provided for the driveway, patio, or walkway. The result can range from settling or cracking to a complete collapse.

Damaged Fascia, Soffit, or Outside Wall:

Non-existent, leaky, or poorly installed gutters can damage a house's structural integrity by allowing water to penetrate and damage the fascia, soffit, or the actual framing of the house – causing thousands of dollars in damage.

Termite Colonies:

Because termites need water to reproduce and thrive, gutters that dump excess water near the house encourage termite infestation.
Why Choose Quarve Contracting?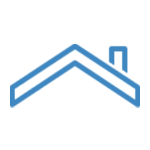 Free Inspections
No Obligation Inspections. Give us a call to schedule a visual assessment and evaluation of your roof and/or siding.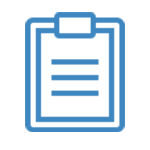 Roof Insurance Claim Experts
Many roof projects can be fully or partially covered by your insurance policy. We'll help you navigate through the process.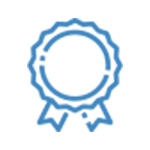 More than 30 Years of Experience
We've been exceeding expectations as a trusted exterior remodeling company since 1983.
Proudly Serving the Twin Cities Area
Proudly providing commercial and residential roofing, remodeling and gutter repair and installation services to Anoka, Ramsey, & Hennepin County.
Minneapolis, MN
Saint Paul, MN
Brooklyn Park, MN
Woodbury, MN
Plymouth, MN
Blaine, MN
Eagan, MN
Burnsville, MN
Minnetonka, MN
White Bear Lake, MN