Seamless Steel Siding in the Twin Cities Area
Quarve Contracting, Inc. is proud to sell and install seamless steel siding by Metal Roofing and Siding of Minnesota. We install siding in the Twin Cities metro area.

Seamless steel siding offers homeowners more options than ever before in terms of siding profiles, colors, and accessories. Our siding is the #1 choice for the homeowner who wants durability and beauty along with the time-saving benefits of low-maintenance steel siding with no unsightly seams.
Licensed and Insured in the state of Minnesota
No-Obligation Inspections
Locally Owned & Operated
Insurance Claims Experts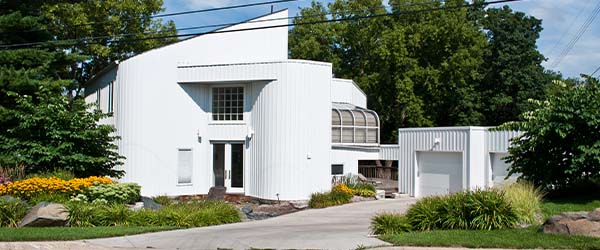 Minnesota's Premier Steel Siding Contractor
Most collection colors are available with coordinating accessories for siding, soffit, fascia, brick mold, and seamless gutters. Allowing the homeowner to mix accenting colors, the siding and trim accessories combine to protect and beautify your home while providing the latest architectural designs. The result is a complete, polished look for the exterior of your home, which you'll never have to paint again.

Manufactured to any length on-site and custom-fit to the home, our seamless steel siding will always have that smooth, beautiful look, free from splices and ugly seams. If the ever-increasing expense of heating and cooling are of concern, the homeowner has the option of adding a layer of insulation under the siding.
Watch Our Steel Siding Installation In Action
How is seamless siding created? It's actually formed on-site to the specific dimensions of your home. This video shows the equipment we use and some of our siding installers working on one of our siding projects.