Storm & Hail Damage in the Twin Cities Area
Minnesota homeowners know that life up here in the beautiful Midwest comes with its share of challenges, especially those big storms that can drive wind, rain, and hail against your home, leaving their telltale marks behind. You've seen them – flapping or missing shingles, twisted gutters, and chipped and dented siding. A storm producing such obvious results means a call to your insurance company. The damage is unmistakable, and things are taken care of speedily.
Since 1983, our team has seen its share of storms. We are well-equipped to negotiate with your insurance company, handle all your paperwork, and navigate all the mortgage company processes. Whatever the weather, we are capable of helping you through the following:
Tornadoes or tornado-force winds
Straight-line winds
Hail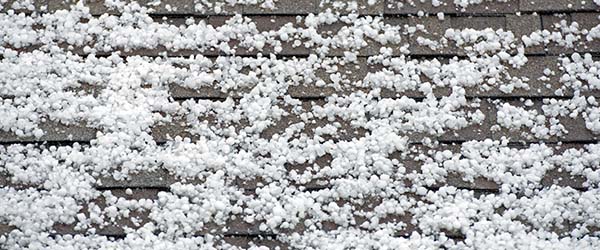 We'll work with your insurance company to ensure that you're satisfied and that your home's structural integrity is protected. Attention to detail is important to us – we know the hidden damage signs and potential problem areas, and we'll do our best to see to it that nothing is overlooked. Remember, your insurance company is there to help pay for the cost of the repairs, but they can't dictate which contractor you use. When you call Quarve, you can be confident you're contacting an experienced professional who understands the unique problems of a storm-damaged property.

If your home has sustained damage from a heavy storm, perhaps now is the time to consider giving it a facelift and incorporating some of the newer energy-efficient and cost-saving building products into your repair project. As one of the Twin Cities area leading general contractors, we carry a variety of steel and asphalt roofing as well as steel and vinyl siding, windows, trim, and gutters. Let Quarve work with you to add durability and beauty to your home.